---
Course Description

This technical course is based on the highly regarded industry guidance released by National Precast, Understanding Grouted Precast Joints – A guide for engineers and building contractors.
It is an exclusive course that will lead you through the guide and develop your knowledge of grouted precast joints.
This course ends with a test to assess your new knowledge of the topic and when passed you will gain a certificate to recognise your completion of the course.
This course was built for engineers, builders, contractors and all who may take part in the design, execution and supervision/management of precast construction.
Duration: Approximately 2 hrs
CPD points earned:

2
Learning Outcomes
At the end of this course attendees will understand:
Design and Specification
Joint types and elements
Common grouting methods
Responsibilities of parties in construction phase
Aesthetics
Along with this course you will receive a PDF version of the Understanding Grouted Precast Joints released by National Precast.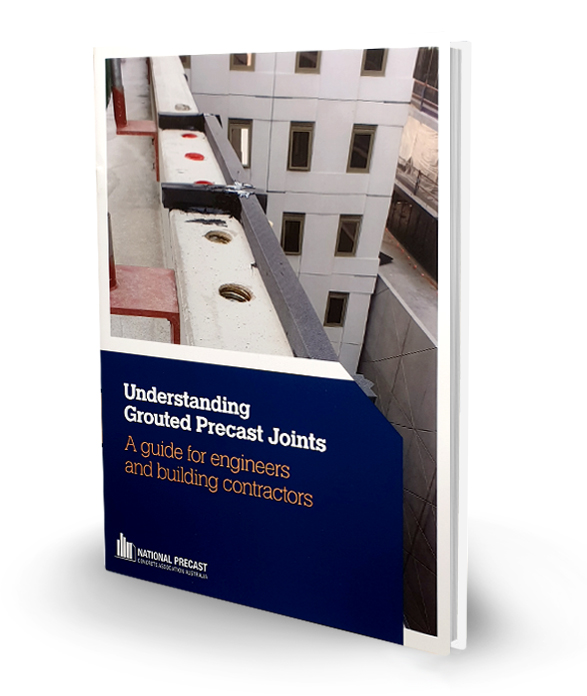 Click on the course content below to get started!
Copyright and Product Disclaimer.
© 2020 National Precast Concrete Association Australia.